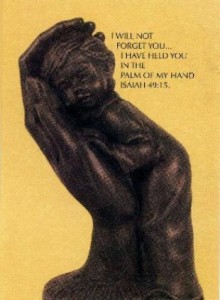 To retreat means to take a step back. With sincere thanks to Fr Ulic, our College Rector, the 6th Years will have a chance to do just that. The Emmaus Retreat Centre, in Swords offers a programme of reflection and faith development in an environment of peace and serenity, away from the hectic pace of life. In the centre's own words:
The sound of birdsong and the profusion of wildlife all add to the beauty and tranquility of the place. Here God and nature dwell in harmony.
In the gospel story of the journey to Emmaus, it was while in conversation on the road that the disciples had their ears and hearts opened to Gods Word. It was in the sharing of the bread that the disciples recognised Jesus. Our hope is that those who come to Emmaus will experience the presence of Jesus in their lives as they 'break bread' together and break open the word of God.
Let us remember the words of Isaiah, the prophet, as the students embark on a journey of discovery while searching for answers in a world full of temptations and misdirections: "I will not forget you… I have held you in the palm of my hand." Whatever our path in life, whatever our choices, it is good to remember that we are always safe in the palm of God's hand.
The 6th Year retreat takes place on Monday 11th November. We will start with Mass at 8.30 am celebrated by Fr Ulic in the college chapel and then proceed to Emmaus to start at 9.45 am. Many thanks to the generosity of Fr Ulic and the Franciscan Community at Gormanston.