All Saints Day (November 1) and All Souls Day (November 2) are annual reminders to remember, honor, and celebrate the dead. Today these ancient observances are overshadowed by Halloween. However, the ritual of consciously remembering loved ones who have passed is an important spiritual practice in all our lives. It brings death into the context of our daily experience and reminds us that dying is not the end.
The community of Gormanston College – students, families, staff, and all connected with the school hold close to their heart a dear friend, wonderful student, beloved family member who passed away during the summer. November gives us a chance to remember the joy of Cian Maloney and to pray for the repose of his soul and for the comfort of his family, his friends, his teachers who miss him deeply.
Many religions and cultures remember the dead on the anniversary of the death. Since that date may bring back painful memories of a passing, some prefer to remember their departed loved ones in November or on their birthdays. Here are some of the practices that could be meaningful.
Light a candle.We can choose a candle in a colour that reminds us of the person. As we light it, we say a prayer of thanks to God for our memories of this loved one. During the day, as we look up from our work at the flickering flame, we recall the blessing this person was in our lives.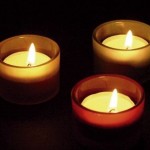 Make a donation.One way to signal that you still feel connected to someone who has died is to make a donation to a cause he or she supported. You give money to a church, school, local service organization, or favourite charity.
Find something to remember them by.The inspiration for this practice comes from the Bible account of Jesus' disciples on the road to Emmaus. They were joined by a stranger whom they did not recognize as Jesus until they stopped to eat and he broke the bread for their meal. They knew him in that act; it was something he had given them earlier to remember him by. So for a close loved one, there may be an act, a saying, a song, a place, an object that helps us to remember that person.
When we think back on our relationships with people who have died, we can find something to remember each of them by. Other common triggers to memory are a favorite song, a particular recipe, a certain type of weather, a special fragrance, a piece of jewelry. Each creates a feeling of connection beyond the grave.
This year on All Saints Day and All Souls Day, and during the month of November, make a list of your departed loved ones and find one act, one object, one gift that can be your remembrance for each of them as you go about your daily life in the year ahead. This simple spiritual practice becomes an expression of gratitude, wonder, and your continuing love.
May their souls and the souls of all the faithful departed, rest in peace. Amen.